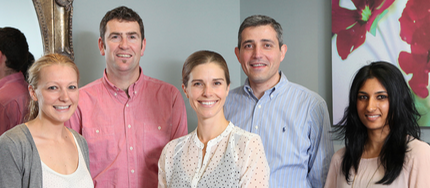 At City Dentists in Wellington, we are committed to providing you with the very best dental treatment in a professional, positive and friendly environment that is enjoyable to all.
We look forward to welcoming you to our centrally located dental practice and discussing with you the many updated options available for your dental care.
Our expert dentists and dental hygienists are highly trained and eager to help you attain the smile of your dreams. So don't wait a moment longer. Contact us today to schedule an appointment.
Call Us Now (04) 978 4964
At our modern dental practice in Wellington Central, our highly trained dental team utilise the most recent developments in equipment and practice to deliver excellent care and attention to each patient dental care. 
We offer Cosmetic Dentistry, General Dentistry, Dental Implants, Restorative Dentistry and Dental Hygiene services. You will enjoy a relaxed and courteous atmosphere. 
We are committed to providing you with the most positive dental experience possible. We would love to help you and keep you smiling.
We offer each patient an individual, personalised dental experience. We recognise that your comfort is of primary importance.
Our centrally located practice in the heart of Wellington city is very convenient to most people, businesses in the central city and to residents of close by suburbs.
Also being very close to Wellington train station and the bus hub at the end of Lambton Quay commuting to us is a breeze.
Our dentists are skilled in implant dentistry, cosmetic dentistry, gum treatments (periodontology), root canal treatment (endodontics), oral surgery, sedation and general dentistry, City Dentists in Wellington provides patients a full range of dental services and treatments to enhance smiles. Whether you are seeking cosmetic treatments, teeth whitening, porcelain veneers, dental implants, dental crowns, dental fillings or just a dental cleaning. Dentists Kamil Tinawi and Chris Seaton with their team of associate dentists and dental hygienists at City Dentists will tailor your dental treatments to your specific needs.
Call Us Now (04) 978 4964